Report Submitted to the Commandant
Choe Chiwon of the Silla dynasty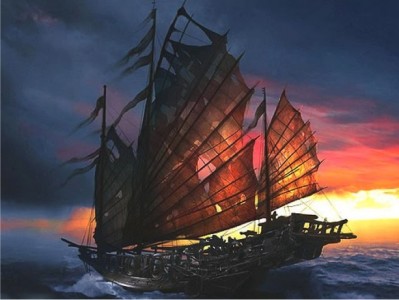 Report Submitted to the Commandant
Wondering, "who from Within the Seas cares for one from without?"
I then ask where to find the river crossing.
I only sought service, not profit;
To honor my family, not myself.
On the journey, a sorrowful parting: rain on the river.
Returning home: a day in dream, touched by spring.
Crossing the water, I happily meet broad, favorable waves:
Each washes from my tassels all ten dusty years.
新羅 崔致遠
陳情上太尉
海內誰憐海外人
問津何處是通津
本求食祿非求利
只爲榮親不爲身
客路離愁江上雨
故園歸夢日邊春
濟川幸遇恩波廣
願濯凡纓十載塵
Source
Choe Chiwon 崔致遠 (최치원, 857- ca. 924 A.D.), comp., Gyewon pilgyeong jip 桂苑筆耕集 (계원필경집, Plowing the Cassia Grove with a Brush, 886 A.D.), ch. 20.